Dec. 24, 2022
5 years in the making. Finished at the tail end of the anniversary, but nonetheless, completed.
For Robo '87 fans, art prints and t-shirts are currently only available on my Print on Demand shops in
TeePublic, Redbubble and Society6.
Access to the PODs are in the Shop link.
A piece of cool news to reveal for those who are new to my work is during the 5 years drawing RoboCop characters for t-shirt designs, etc., I've also been the Illustration Supervisor / Artist / Animator for the upcoming docuseries,
RoboDoc: The Creation of RoboCop
to be released in early 2023. My main task was illustrating and bringing to life some deleted scenes and interesting anecdotes never been shared to media by the cast and creators.
All characters in my 35th Anniversary tribute will be seen in the docuseries which I'm super excited about...
Still can't believe it all began in 2017 after I was invited to join the production. One of the directors, Christopher Griffiths had bought my Cobra Cannon Club t-shirt and, the rest is history, as they say.
So Robo fans, before the 4 part series is launched, do grab a print or a tee, and, I thank you deeply, for always supporting my art.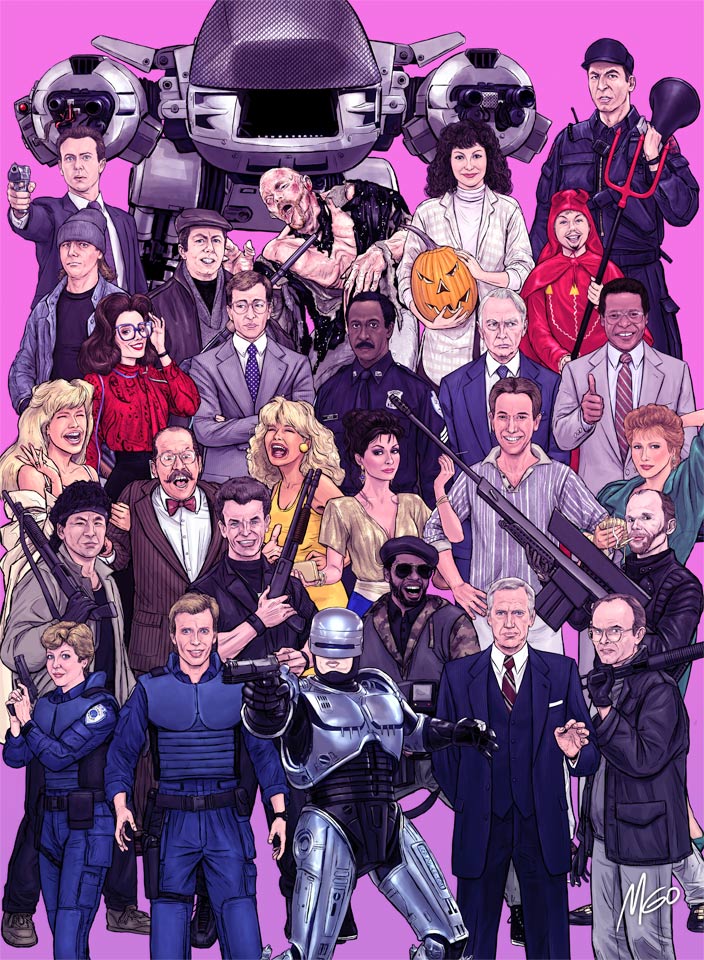 Image created on Dec. 23, 2022
That BG set behind Peter Weller is 1 of 2 sets I created for his segment. When asked if I'd do it, I dropped everything so fast! Check out the sweet article for all the details
Docuseries 'RoboDoc: The Creation of RoboCop' Gets Streaming Deal
.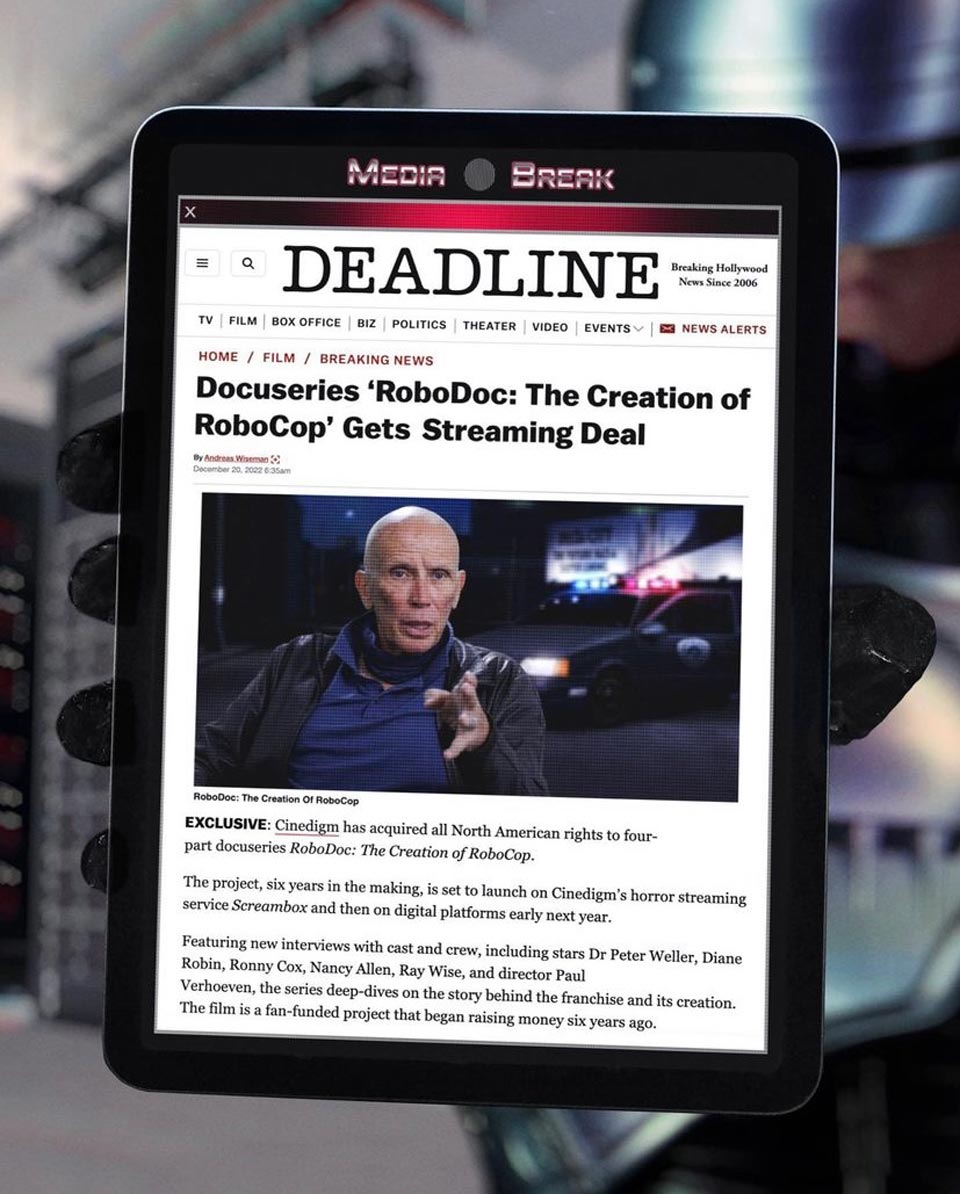 Posted on IG Dec. 20, 2022
A closer look at my BG art and the crazy editing timeline of the documentary before it became a docuseries from co-director, Eastwood Allen.
Watch the
Teaser Video
.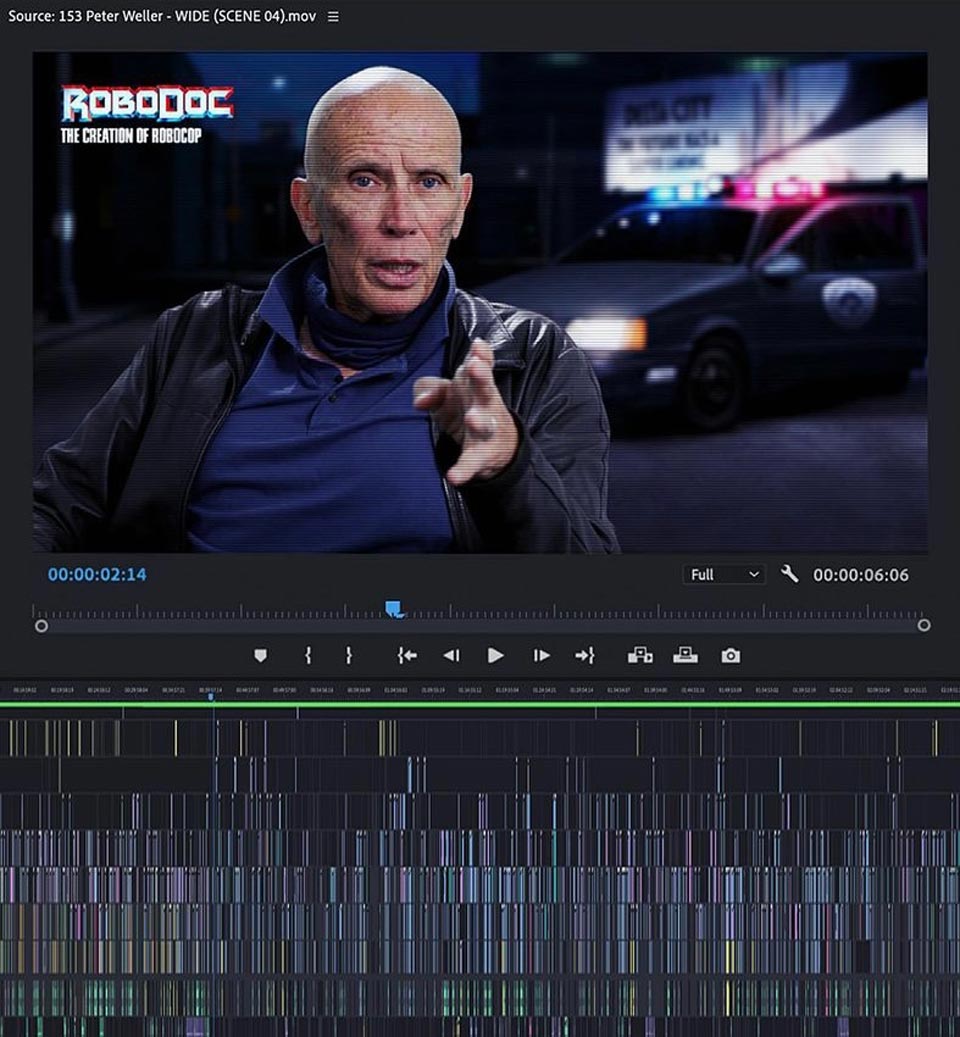 Posted on IG Oct. 10, 2021
This is the final prototype of a memorable scene in
Ring of Fire
, the 1991 Don The Dragon Wilson classic. Some minor touchups are still needed in the coloring and changing of fonts used on the back of the card. But overall, it was an important learning experience for me into the basics of pop-up greeting cards. Excited to learn more techniques and extremely satisfied that this is my first pop-up design and entry into the world of card art.
So the plan for a release date is in March 2023. The guys at twodollarlatefee.com are bringing back Don for a follow-up interview and suggested possibly even getting Cynthia Rothrock for her follow-up interview to sit alongside Don. That's wicked! Having said that, this is where my tribute scene card comes in. Don gets one and I'm seriously considering to make a t-shirt version as well with the same design, only the main 8 characters.
Is there something for Cynthia you might be asking. Yes. A
Yes, Madam
t-shirt. It's done. Just missing a tagline. I have some good ideas, so no worries getting it done soon.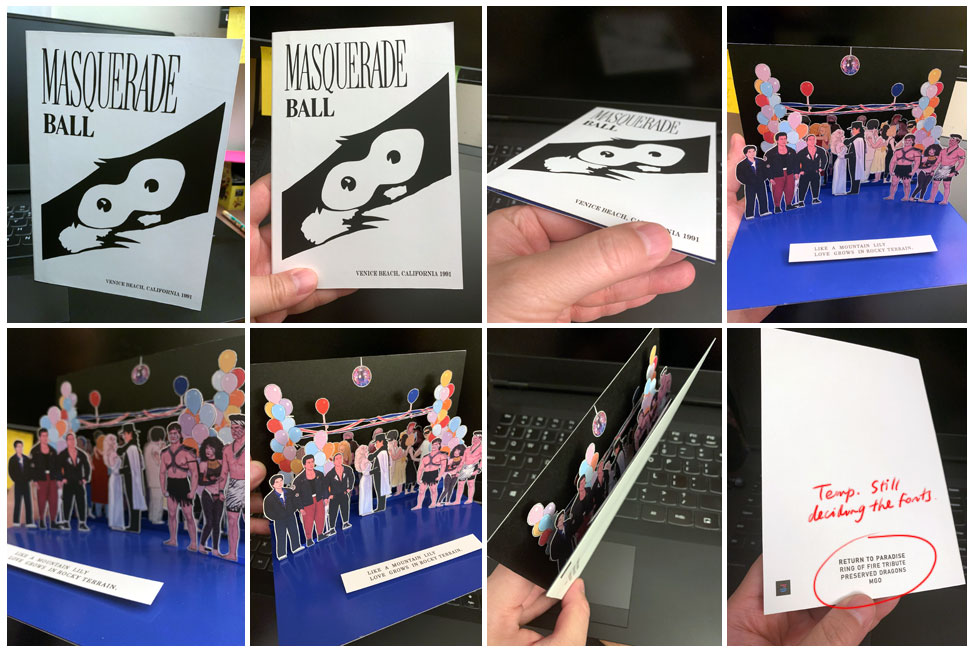 Photos taken on Nov. 3, 2022