Insights
Kiss & 76th Birthday
Nov. 28th, 2016

Bruce was always a people person. He got along with everybody. He was especially more friendly with the commoners. There was a time when Bruce fought for custodial workers to get more pay, and not to mention the stuntmen who took a lot of physical abuse and danger for dirt cheap pay (around $80 a day). Bruce was able to push the brass to pay stuntmen $100+ a day. That is why when Bruce decided to take his Hong Kong stunt team with him to Hollywood, the top brass panicked.

Vincent Kwok, the actor / stuntman who played the Japanese man in the infamous FIST OF FURY scene who got viciously knocked out at the entrance of the garden under the deplorable sign 'NO DOGS OR CHINESE ALLOWED' had this to say about Bruce: I injured my wrist on a job in Macao which Bruce didn't know about. I returned to Hong Kong and met up with Bruce and the stunt guys for dim sum. In the elevator, he noticed my wrist and asked why it was wrapped. I told him it was a stunt gone wrong on a movie set. It was quite serious--broke a bone. Even though he had nothing to do with it, he immediately gave me $500. So I feel Bruce really takes good care of his friends, his brothers (stunt team).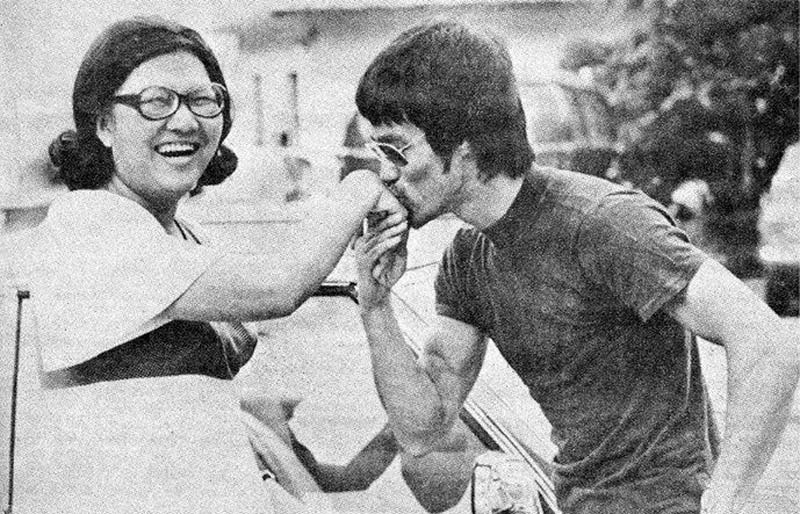 Nov. 27th, 2016

To think Bruce Lee would only be 76 today in this day and age of science and human longevity is quite sad. More and more people are living passed the century mark due to better understanding of nutrition and the importance of exercise. Bruce was an early advocate of both of these and with a strong discipline and love of martial arts, there was no stopping his apetite for great health. My own father, who is 74, is also very health conscious and keeps an active lifestyle of morning walks, afternoon swimming and learning the basics of tai chi, along with my mother. No doubt in my mind, Bruce Lee would be doing the very same and more--just take a look at some of his action contemporaries like Chuck, Arnold, Sly, Jackie who are still in great shape and very capable on the big screen. Bruce not only could keep up with them, but lead the pack! That's the Legend of 1127!