MIAMI VICE
The Cast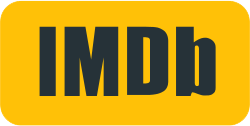 Quite easily to me, one of the greatest shows on TV, ever. Let me explain why. As a long time fan of international director, John Woo's work, particularly Hard Boiled which edges out A Better Tomorrow by a hair, can you imagine my reaction when I came to a realization that it was largely inspired by one specific episode of Miami Vice? Mind blowing, right?. And no way does it diminishes the stature of the legendary director, in my eyes. Because only a genius can steal convincingly and reform it into something completely his own.
Which episode is this? I'm not going to spoil it here. I'm actually shocked no one nor any publications has ever made the connection. In due time, I will disclose this revelation.
Perhaps it'll be better when Mr. John Woo is no longer with us. You know, to save him face or when he has truly exited from filmmaking. Time will decide.



CHARACTER PROFILES